Emmy nominee shortlist for Angelina Ballerina to the voice of L'Oreal, Larissa is a diverse voice artist with over 20 years of industry experience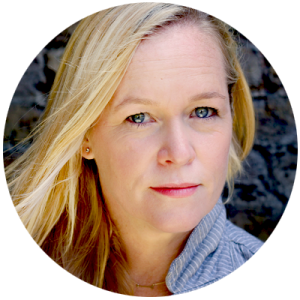 Larissa Murray is a voice-over actress who has worked extensively for cartoons, films, and television campaigns, as well as numerous video games. Hailing originally from Nova Scotia in Canada, she moved to the UK over 20 years ago to study at the Guilford School of Acting. From there she immediately got work in the original cast of Andrew Lloyd Webber's Sunset Boulevard, and appears in the original cast recording.
After that she performed again in the West End, this time in Ben Elton's play Popcorn. It was here that a colleague introduced her to the world of voiceovers and she has never looked back. Although continuing with visual work both on stage and screen, the voice career took flight. Contracts included L'Oreal, Phillips, Dove, and cartoons such as Angelina Ballerina, for which she was shortlisted for an Emmy nomination (Outstanding Performance in an Animation). She is currently the voice of E4 and 5USA series idents and is working on several cartoons and video games.